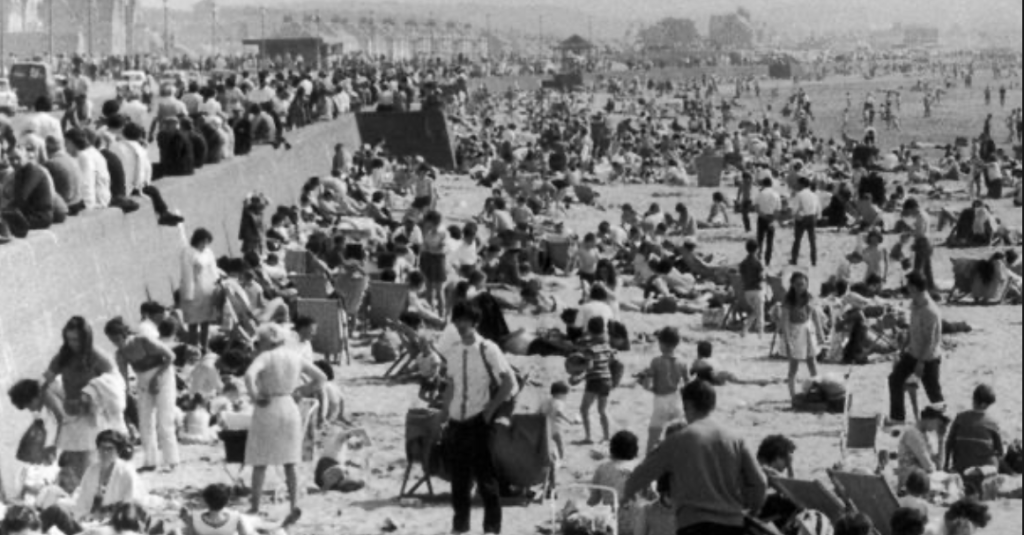 Daniel Cullen is creative practitioner working with Aiseirigh – a collaboration between SEALL, ATLAS Arts and Fèisean nan Gàidheal.
Aiseirigh are working together with individuals, communities, businesses and organisations across Skye, Raasay and Lochalsh to develop a range of ways to use culture as a powerful tool for creating strong and healthy communities for the future.
As part of his work with Aiseirigh, Daniel has created a series of blog posts tracking the journey of the project, on topics ranging from identity to drugs to his relationship to the pier hotel.
We share short excerpts here, and invite you to explore Daniel's blog posts in full on his website.
---
dya wanta go to the seaside?
I spent quite a few years working in England. For the most part, I was touring pantomimes and children's shows around primary schools as well as the odd community hall/space and theatre. During this time I visited many 'unfashionable towns'. This might be somewhere like Coventry or Dagenham or Skegness – places you are unlikely to visit on holiday, but have their own charms nonetheless…read more.
identity
I've been reworking a piece that I wrote some time ago about identity. I don't feel particularly Scottish, or patriotic in any real sense. I often take issue with being lumped in with central belt Scotland – and yet I spent ten years living there and love much about that part of the world. This little scene explored this. Unsure what it'll get used for but I felt it was related enough to post here…read more.
i've never been into the pier hotel
I have never set foot in the Pier Hotel. Weird isn't it.
I mean, maybe not that weird.
The Pier Hotel (and bar) has now become a kind of Gaelic Safe Space (which is brilliant) and they were talking to me about attending an event there. They mentioned a local guy and said 'ach you know him, he's always there'. At this point I had to reveal that I'd never been in. It used to be called Harry Dick's and was a pretty Staunch Rangers pub but I was too young to drink for the majority of his ownership…read more.
---
These blog posts were originally published on Daniel Cullen's website and we share them here with permission from the author.