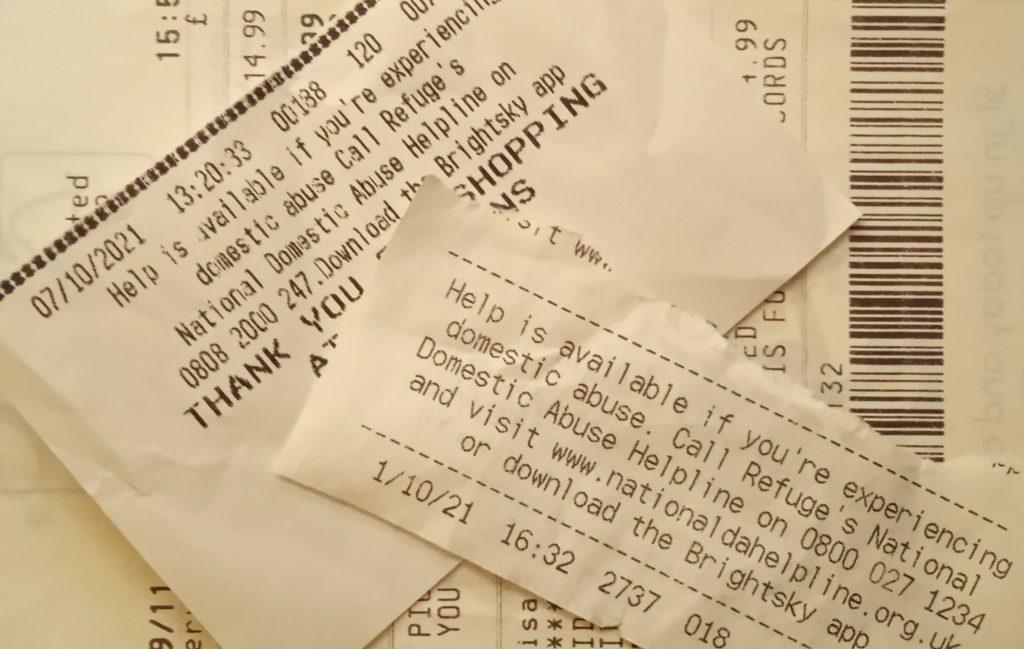 Catriona Meighan is Artist in Residence/Neach Ealain air mhuinntireas at the Highland Culture Collective/Co-chomann Cultar na Gàidhealtachd. In 'A Women's Issue?' Catriona looks at the complex and multi-layered issue of domestic abuse, and the many ways in which artists can work with survivors.  
---
Starting work on Highland Culture Collective's 15-month engagement programme as one of the three experienced artists in residence began in a similar way to other projects: get informed, research extensively, and most importantly get in a dialogue with those whom you are going to be working with.
Working with women, children and young people affected by domestic abuse has already led me to question my ways of thinking on some matters and strengthened my belief in the power of creatively engaging with people and communities. It isn't difficult to engage with people who have encountered trauma in their lives, what might be considered difficult are the facts that accompany those traumas, and how that appears in a national and global context.
Figures released in 2013 by the UK ministry of Justice, Office for National Statistics and the Home Office included:
One in five women in the UK is the victim of a sexual offence and it is estimated that one in four will experience domestic violence in her lifetime. [1]
Just two pieces of data, however as with many self-contained statistics, the issue is more complex. Complex, layered, and far reaching.
Researching into domestic abuse and women and children's experiences, it became quickly clear how little I knew, how much was assumed and the bias and lack of awareness there appears to be in our society of these themes. [2]
Scratch beneath the surface and a multi-layered issue affecting every part of our society is uncovered.
A few examples:
Women offenders: almost two thirds of women in prison are reported to be survivors of domestic abuse; [3]
Homelessness: domestic abuse is the leading cause of homelessness for women in Scotland; [4]
Rehoming women/families – current concern of availability and suitability of housing; [5]
Children experiencing indirect and sometimes direct forms of abuse;
Addiction, drug and alcohol dependency;
Poor mental health, self-harm, suicide.
This isn't just a women's issue – it affects everyone – we all probably know someone who has been impacted directly or indirectly by abusive situations or experiences – sexual offences, domestic abuse, adverse childhood experience for example.
You may not know whom of your friends, family, acquaintances, or colleagues have been affected – that doesn't matter. What does matter is how we, as a society and as individuals work together to understand, become aware and act.
One of the key concepts research highlighted is victim blaming [6] – why didn't she leave, why did she let that happen to her, I wouldn't put myself in that situation etc. – these narratives take the focus away from the perpetrator and are damaging and misleading.
When we approach working with people, we need to value them as experts in their experience, giving them a voice, listening, and hearing that voice. Whether this is working with a school class talking about their playtime experience and deciding what activities they want to participate in, or an over 60's group recounting their early life experiences, or a woman explaining how she's still on high alert years after escaping an abusive relationship: everyone has a story, an experience and each is as valuable as the other.
It can be difficult to dampen down our biases and our preconceptions about what we think we know about someone, their situation, or topic. We can read, inform ourselves, study academic literature – however, hearing first-hand accounts make it real, tangible and something that has an urgency to work with.
What can creative engagement be for when it seems like the problem or issue is so huge, complex, and widespread it is almost not worth trying?
Take it back to the individual – can we give them an experience that is meaningful, something that can be built on or to explore a creative experience which gives them time, agency, and something to focus on? Something which holds them in the present but perhaps removes them or suspends them for a time, away from everyday life or spirals of thoughts.
This can come in different forms – creative activity can be a conduit for conversation, for sharing experience, meeting others with comparable situations, making friends: the list is long.
The gift of time for yourself isn't always yours to give.
Often women who have experience of abuse haven't had or been allowed this kind of time for themselves during their abusive relationships. When you are accustomed to certain patterns of behaviour, unlearning or adapting to another way can take time and is sometimes so inherent that the natural reaction is to resist or hold a belief that it isn't deserved. Holding women in that space and time is essential, reflecting the professional and moral commitment that you have made.
This is your time, what would you like to do?
We have walked, we have listened, we have talked, we have made marks, we have printed, we have drawn, we have designed, we have drunk tea and coffee, we have been together, we have given and taken space and time.
It isn't about the end result, what we might produce, what we may make – it is so much more about the experience and the long-term benefits to both groups and individuals we work with and us as artists working alongside. When I think about an outcome I might like to see, I think about the trust and relationships built up over the length of the project – with participants, with host organisations. I think about levels of confidence rising. I think about women gaining back their sense of identity and worth. I think about how each experience has impact, even if it is on a small scale – if it matters to one person, that is still a success. I think about how I can best use my platform to raise awareness, challenge others' thinking, assumptions, biases.
I return then to thinking about how it is everyone's issue – our considered societal norms can be questioned, and small shifts can make a difference. What small shift will I make, will you make?
---
This blog post was originally published on The Highland Culture Collective's website on Friday 17 December 2021 and we share it here with permission from the author. 
References:
[1] Bates, L. (2014) Everyday sexism. Simon & Schuster, London.
[2] See for example < https://www.majorfamilylaw.co.uk/lack-of-public-awareness-of-domestic-abuse-gove-promises-reform/>
Only one in five adults believe it is easy to tell what counts as domestic abuse, according to new research undertaken by the charity Citizens Advice. The research involved surveying 2,000 British adults and also revealed one third were not aware domestic abuse can happen between former partners.
[3] Women in Prison (n.d.) Key facts [online] Available from<https://womeninprison.org.uk/> [13th December 2021]
[4] & [5] Cairns, I. & Callendar, I. (2020) The Impact of the Covid-19 Pandemic on Scotland's Criminal Justice Responses to Domestic Abuse: Part 1 [online]. Available from <https://www.abdn.ac.uk/law/blog/the-impact-of-the-covid19-pandemic-on-scotlands-criminal-justice-responses-to-domestic-abuse-part-1/#_ednref1> [13th December 2021]
[6] Taylor, J. Dr (2020). Why Women Are Blamed for Everything. Constable, London.