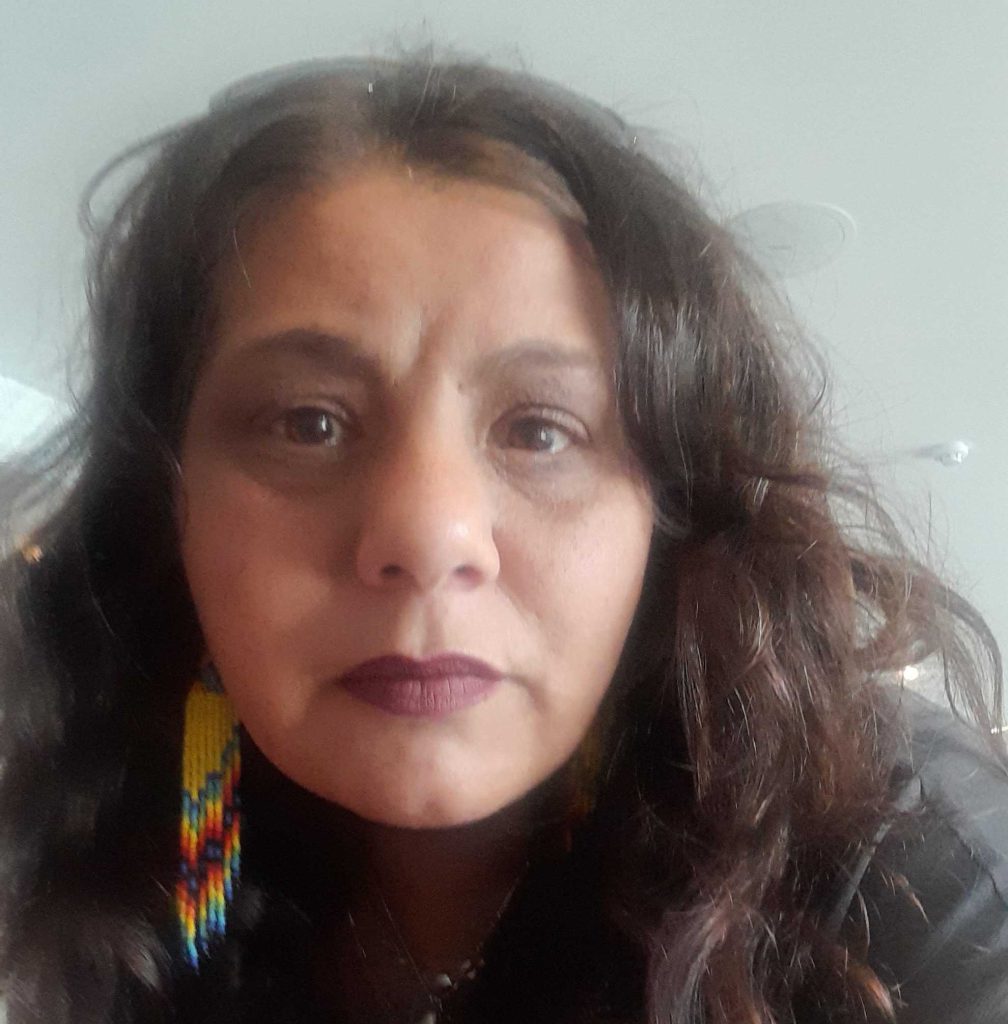 Angela Austin works as a Volunteer Coordinator at North Edinburgh Arts. As part of the Create Community Wealth Culture Collective project, she is employed as Creative Lead at WHALE Arts and has been involved with helping to develop community enterprise projects across Wester Hailes and Muirhouse. In this Q&A, she speaks about her practice, the benefits of artistic engagement and how poverty remains a key discussion point when considering community support and development.
Can you tell me a little more about you and your practice?
I had already worked for North Edinburgh Arts for around 20 years, in different capacities, when I saw the Culture Collective job and I thought, I really want to help. That's originally why I applied to be part of the Create Community Wealth project. I got the post, alongside my colleague Asia Jaworska Dorozynska, who also works in North Edinburgh. In my permanent post, I'm Volunteer Coordinator but I do a bit of everything. Because I already worked for North Edinburgh Arts, we split up the posts so I could be somewhere different (at WHALE Arts in Wester Hailes) and Asia was at North Edinburgh Arts. Mostly, our role as part of the Culture Collective is to respond to people in the communities who are looking to set up creative enterprise. So, people who are looking to either develop their products, creative skills and talents so that they can potentially set up a business or move forward in some other way, basically, to encourage a wellbeing economy.
We have partner organisations, so as I'm based in Wester Hailes, my partner organisation is SCOREscotland. This has involved working with minority communities who don't necessarily have the same access. It's quite a different job for us because we're employed as artists, but we're very much there in a community development role. We're encouraging the creative practice of other people.
At WHALE, we started a group called the Craft Cafe, and that was really just to get people in and to encourage them to turn their craft and the things that they do into a business, if that's what they wanted to do. That has gradually developed and we have quite a lot of people who attend. We start with art and inspiration, but within this do one-to-one support with people which includes helping with business plans, design and printing business cards, product photography and taking products to market. Mostly, this role has been about nurturing people in very eclectic ways. Though I have freedom in this project, it's quite a fixed remit because we're supporting people to take up enterprise, which has been really difficult in an economically deprived community. We got the funding when things were just opening up after COVID so we're dealing with people's trauma of the past few years as well. At the same time, many small businesses are failing and people see that, so when we say 'let's start a business', you have to acknowledge you're saying this in a very economically unstable time. Then on the back of that, obviously, we've got war, we've got sanctions, inflation, interest rate rises, the further closure of businesses, and then the economic decline of all economies. But within all of that, our job is to try and find joy, inspiration and love and forward movement.
What does your day-to-day work with the project involve?
We run our Craft Cafe at WHALE every Thursday which runs from 11am to 1pm. During those sessions we listen to what they need and each week do activities that facilitate their learning, provide new creative skills, develop ideas and product ranges, and all the practicalities of professionalising their craft. We have launched our microgrants where local people have been able to apply for funds to support their ideas.
We always give them soup and lunch; that's a thing they love. We always sit around the table and we have soup and bread together. Then we just develop the stuff we need from there. And if people need one-to-one support in terms of business, we slot them in.
We are working with the individual, and working on many things all at once; while inspiring people to move forward. Everyone is working towards something different, but the poverty aspect is very real for most. So, you feel tension in terms of what the project aims are which is to encourage people to take up enterprise, and responsibility to the people I'm working with.
What are some of the most interesting things you've learnt from being involved?
I think the biggest thing I've learned is that it's really, really important how you rock up. We're creatives and we sometimes work in all different creative manners but what we do can have a huge impact on the people we are working with. And that a little can achieve a lot – it's all the little things you do along the way which may help others in ways you can't imagine.
Why is this project so beneficial to people who face multiple barriers to accessing mainstream arts?
Because you're accessing people where they're at, and not making it too overwhelming for them. You've got to see and listen to people, see what they're into, do more of it, encourage it and then keep going. It's not a quick process and I think we all feel we could have done with a bit longer.
With that in mind, what would be your ideal scenario in the next couple of years, not just for the people you work with but for the wider community?
I think in general, we can have all these big visions about what they want to achieve and what we hope for them. But I hope each person individually is able to make things in their own worlds a wee bit better, and move forward. This extends to the wider community who I hope, keep hope! Practically the group are looking at setting up a collective to keep inspired, maintain opportunities, keep consistent support and pass on their learning to others.
Have you had any feedback from participants which suggests the work has been beneficial?
I think all of them would say different things about how it's helped them. One of the people said it was a lifesaver for her. She says she found her tribe. Everyone has a different story. We have some furthering or launching their businesses, some who have gone on to college, some who have found their creative niche or their own community/tribe. Our film, which will be available at the end of the project, I hope will highlight this.
What would you say to people that are reluctant to believe that art and similar work can be beneficial to people that are living in poverty?
I think just ask, because I think it depends what you think about what the arts is and it depends how you talk about it. Everybody's creative. If you start speaking to people in the community, you'll see. Somebody makes doll's clothes, I know somebody who makes French curtains, I know another guy who makes totem poles, I know another guy who's set up a woodwork space in his house and he's making furniture, because he doesn't want to pay for it. I know people who play guitar all day long, one who writes wee poems about their community. I could go on and on about every single person I meet in the community who does something in the arts. And it depends how you approach people. Because if you approach people in that way, then they'll get involved, because they all want to do it. It's about making things accessible for people. The things that work are the things that are from the heart of the people in which they get inspired, and you work with them over a period of time and develop their confidence. The art world has made it appear inaccessible but it really doesn't have to be.