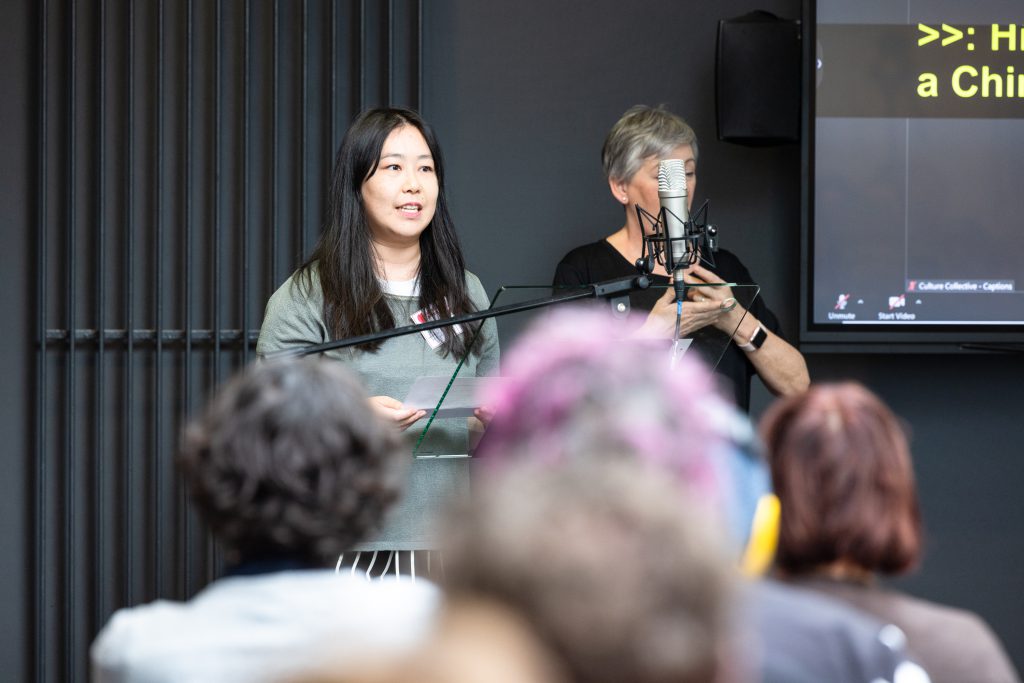 October 2022 saw the Culture Collective Showcase and Open Space, held in Dundee, to mark 18 months of Culture Collective activity. Elaine Cheng, Artist in Residence at Art27 Scotland, reflects on the experience…
---
The Culture Collective hosted a really informative and social Open Space and Showcase on 18th and 19th October 2022 in Dundee Contemporary Arts. It was a wonderful opportunity to finally meet those whom I'd only met over Zoom and put faces to names of people I had come across in my work with the Culture Collective, which until now had mostly been virtual connections.
The Open Space on the first day was an opportunity for anybody to host a session on various topics ranging from strategic ways to work as creatives to discussions on how we can juggle life commitments with work. In the sessions I attended, it was reassuring for me to learn that community engagement work is always challenging as a socially engaged artist, but that the hard work will pay off eventually when you are able to share your achievements with those in the wider network.
It also helped me realise that there are a number of barriers that face creatives and the culture sector and that we are all learning along the way.
The second day was a showcase of various Culture Collective organisations and their work to date, highlighting the importance of bringing communities together through the valuable work they have done in their projects. We listened, we watched, and we were moved by some of the presentations that creatives gave.
There was a wide variety of materials presented in the Showcase including sonic artwork, dance, and video/film, displaying the range of talent within the Culture Collective. In the afternoon, I went on the brilliantly curated alternative walking tour of Dundee to show how small collectives are working to make a difference in the city. It was inspiring to meet those who work hard in making Dundee a better city for everyone in the community.
The two days were valuable for me to network with other creatives and those working in the culture sector in Scotland. It gave me space to reflect on my own practice and witness the wide-ranging talent that the Culture Collective possesses.
All of these rich discussions and worthwhile connections made were extremely useful for me as a creative working in a socially engaged context. Overall it was a delightful two days spent with like-minded people and those who are continuing to fight the good fight.