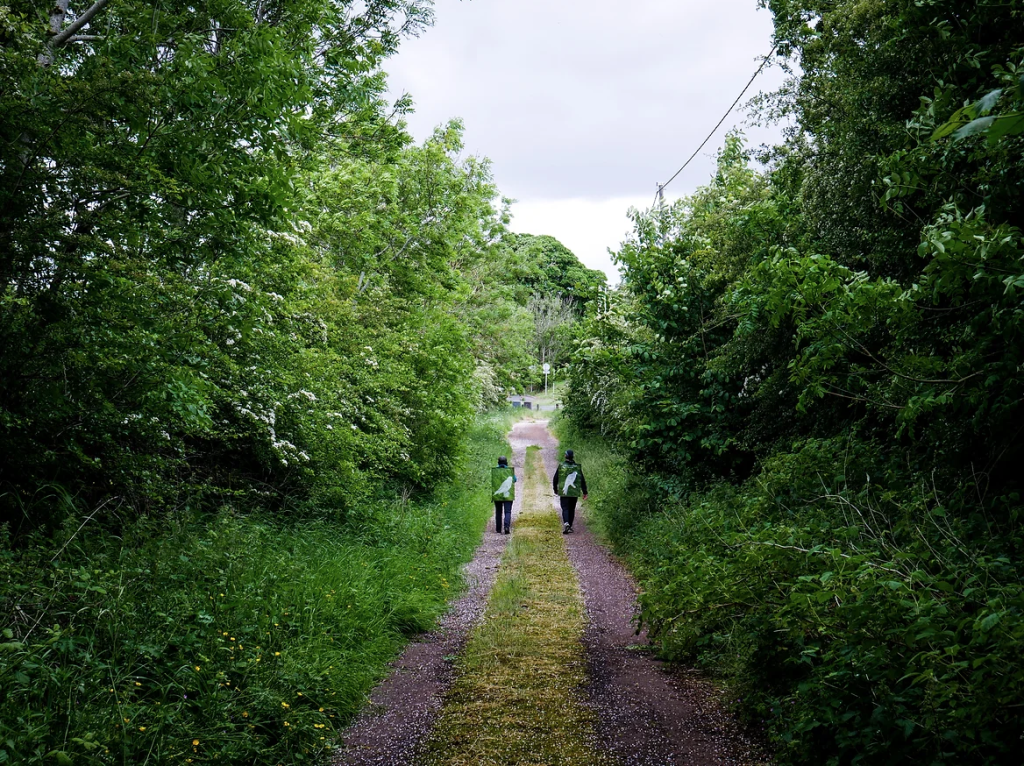 Paria Goodarzi is a visual artist and social art practitioner, member of UNESCO RILA Affiliated Artist network, and the Young Academy of Scotland. Paria studied BA (Hons)Textile Design from University of Science & Culture in Tehran, Sculpture & Environmental Art at Glasgow School of Art, and Master of Adult Education, Community Development, & Youth Work at Glasgow University.
Her work focuses on cultural and political transfers and translocations and the ideas of the contemporary human condition, cultural identity, and displacement. Paria examines the processes of formation, and representation of identity through a multidisciplinary praxis that often takes the form of collaborative, participatory and socially engaged artworks.
This blog by Paria Goodarzi is about her project, Remembering the Future, from a collaboration with Francisco Llinas. It was originally published by Govanhill Baths. Visit the website to follow Paria's work and keep updated on future events.
---
We live in an era of population growth, democratic change, social exclusion, successive refugee crises, and the existential threat of climate chaos. These volatile changes often result in the exclusion of large groups from their homes and the isolation of individuals. Broad changes in public policy and the development of social equity are needed.
Remembering the Future is a participatory art project of co-creation with different age groups from diverse cultural backgrounds, exploring the place of socially-engaged art in relation to migration and social change. It recognises the impact of isolation and the difficulties developing social contact beyond a familiar cultural community.
Together we are investigating how socially-engaged art can help develop a new understanding and response to issues facing our society, and how participants find benefit from being in a community arts project.
These questions are linked to the intrinsic role of the arts as providers of visibility. Arts transform the meaning of objects and actions by contextualising elements within human problems, bringing to the surface what was previously invisible. At the same time, a peek into our human fragility and the intersubjectivity of our problems and social perceptions. Helping to evaluate what we understand as injustice, precarity, helplessness and emergency by giving a voice to silence.
I bring my own childhood experiences to this co-creation. I witnessed many social and political changes over years, leading to harmful social and political interaction in my community. I witnessed and experienced how people start to separate from their nature and their culture in order to stabilise in other places. Through my personal experience and interest in working with the community I think it is in this precise space and time that positive change can happen and the impact on people and places becomes real.
How can we shape the place we live? How is identity – both social and individual – shaped by the changing landscape, the local history, and the political environment. This and many other similar questions inspire my current practice.
Over the course of my research, I examine the challenges facing communities with the goal of developing new understanding and responses in relation to issues facing migrants. Explore the notions of belonging and place ownership as a means to construct and strengthen community bonds through developing skills, inclusion, and collaboration.
I am developing this while a Culture Collective Artist at Govanhill Baths in Glasgow, as multi-disciplinary practice and interpreting the theme of 'Occupy'. It is taking shape as installations, images and objects developed from an ongoing series of workshop collaborations.
We have walked together, exchanged ideas, connected with places and histories that are frequently overlooked, and strengthened bonds between both past and present communities. During our walks we have a chance to listen, observe and learn from history. Together we will trace the past and discover ways to protect the value and dignity of our own heritage, which has been affected over time as a result of political, social, and cultural divisions. 'Remembering the Future' is a weekly workshop over ten weeks. Participants are invited to produce a collection of artefacts as a way to bring people together and start critical conversations around local issues.
The programmes will use printmaking, drawing, creative writing, and photography, as a means for informal education and cultural/political action, encouraging crossovers between art making and everyday creative thinking and resulting in cultural expressions from diverse communities in the broadest possible sense. The resulting artefacts are embodiments of conversations which participants can share.
We are planning for a final publication and public installation in Summer 2023.
---
Read more about Paria's project and other blogs at the Govanhill Baths website.