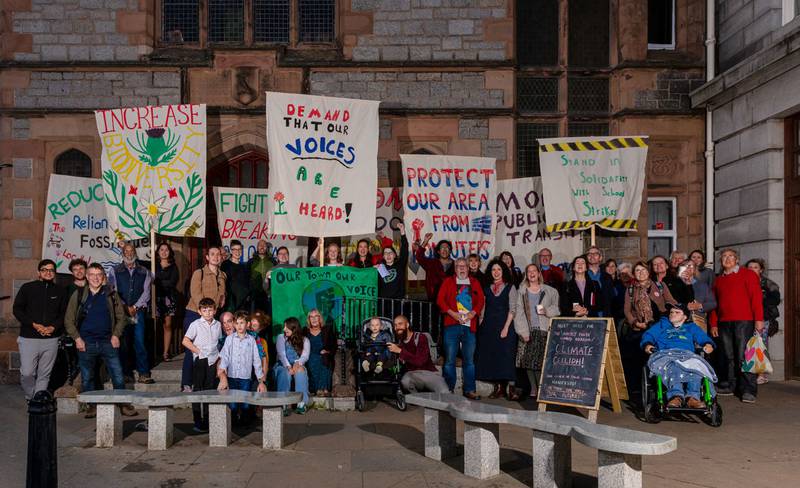 As part of Deveron Projects' Culture Collective activity, artist and educator Hussein Mitha led a project titled 'the world is ours, in spite of all', in which they supported the development of a new group of local young activists focussing on the climate crisis and political ecology.
The Huntly Youth Climate Warriors, aged 14-25, have been meeting fortnightly to co-design a series of outcomes and actions, leading to a manifesto that launched publicly in September 2022 – and is shared below. The Huntly Youth Climate Warriors have now become their own independent group, meeting weekly to plan out their part in climate action in Huntly and beyond.
Hussein came back to Huntly in December 2022 for the final part of the project, developing a climate justice handbook for young people, Paradise Now!, which will feature the Climate Warriors' manifesto, as well as new artist commissions.
The Huntly Youth Climate Warriors: Manifesto