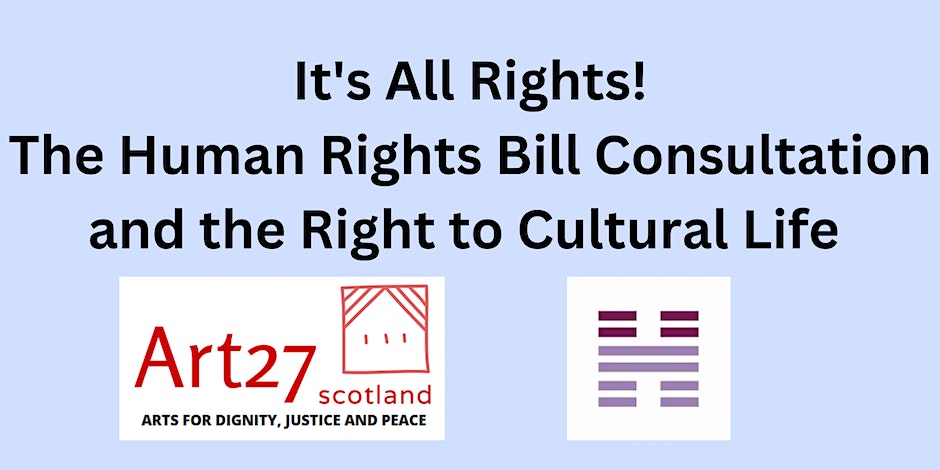 25.09.2023, 14:00
The Scottish Government has published the consultation for the Human Rights Bill. This is one of the biggest steps forward in human rights in Scotland, because the Bill will embed major international human rights treaties and the right to a healthy environment into Scots law.
This could make it so much easier for people to name and claim all their rights, and drive a shift towards human rights-based decision making – if it is done right.
We want as many civil society organisations as possible to make their voices heard in the consultation process. Come along to this session to learn more about why the consultation matters, how it relates to your work, and how you might want to respond. We'll be translating the legal jargon and giving you the tools you need to take part.
This session has been organised in partnership with Art27 Scotland and will have a particular focus around the right to cultural life.