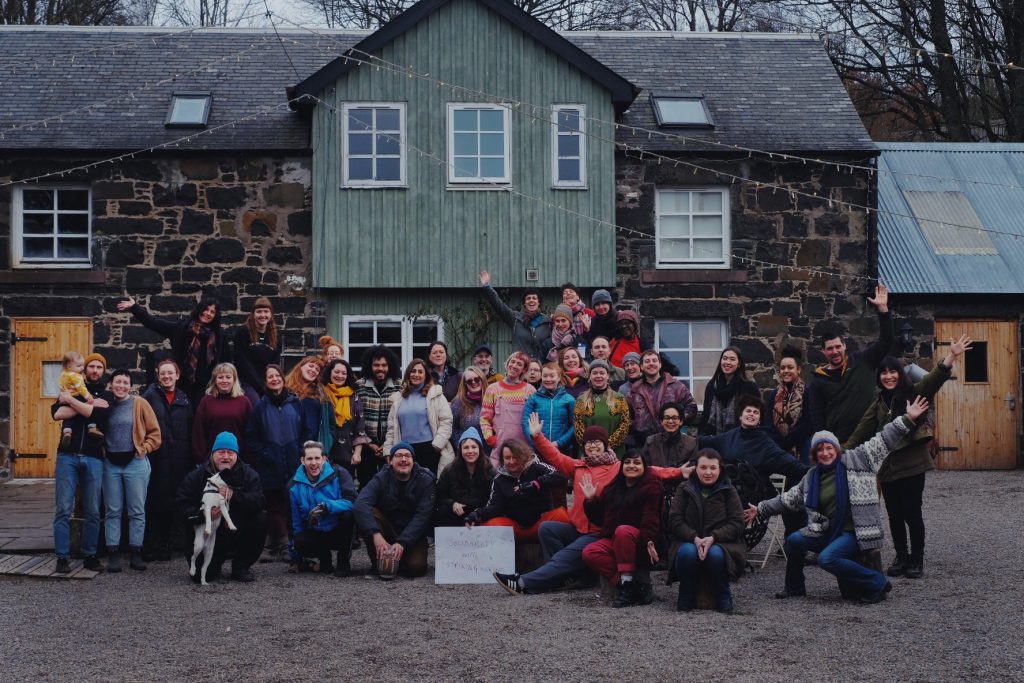 Gabrielle Barnby is an author and creative practitioner based in Orkney. She writes novels, short stories, reviews and poetry, and also encourages creativity in others through community events and workshops.
During the Culture Collective Residential at Comrie Croft in March 2023, Gaby facilitated some group work, which involved creating a collaborative renga poem, as well as encouraging individual practitioners to experiment with poetry using certain prompts.
Here we share 'Sparsile', a personal poem by Gaby written during the residential, which captures her experience of the powerful positive vibrations of creatives moving in the same orbit.
---
Sparsile
Will it help
the quieter voices?
Will it change
anything at all?
Will it start
a conversation?
Will this talking
lead anywhere?
Not feeling alone
That's a pretty good place.
And it's good to feel
beholden to someone.
And it's good to be
held by someone.
To step out
from the carnival
and be under the stars.
Stars in me
in my mouth.
Stars in you
in your fingertips.
In the moonless sky
you can be sparsile.
But we can be
constellation.
Everyone in the music,
beholden to every breath.
Gabrielle Barnby
March 12, Comrie Croft
Sparsile: adjective
            of a star, not included in any constellation.